Dreaming of adding some beautiful hardscaping to your yard? If you're thinking a retaining wall, paver patio, or walkway would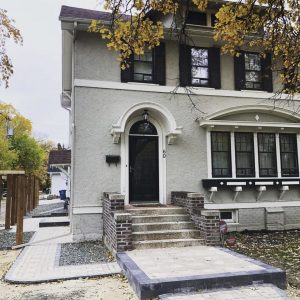 really spice up your space, now is the time to book with Rossmere. Until November 11, 2019, we're offering 15% off of materials and labour when you book any hardscaping project for spring of 2020. PLUS, you'll lock in 2019 prices so you can save even more!
We pride ourselves on creating beautiful custom spaces for our clients that exceed expectations. If you'd like to add a bit of low-maintenance wow to your yard, hardscaping can be a great way to do it. Contact us now to get your job on our spring schedule!